March 19th, 2011
Shared Worlds / Single Vision: Applied Imagination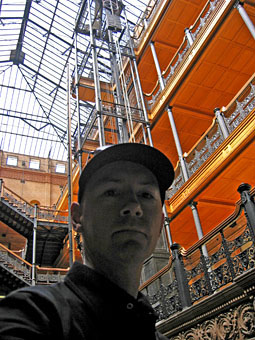 (Click here for a full record of John Coulthart's book design work; all images in this post copyright to John Coulthart.)
Now that I've had a little time to come up for air from projects and traveling, I wanted to go into a little more detail about Shared Worlds/Single Vision, the book on writing I've sold to Abrams Image and my editor there, Caitlin Kenney.
First off, the book will be designed by John Coulthart, who I think is a genius, and who has designed covers and/or interiors for previous books of mine like Booklife: Strategies and Survival Tips for the 21st Century Writer
, Finch
, The Kosher Guide to Imaginary Animals
(co-written with my wife Ann) and The Thackery T. Lambshead Pocket Guide to Eccentric & Discredited Diseases
, as well as many interior illos for my City of Saints and Madmen
, The Steampunk Bible
(with SJ Chambers), and the forthcoming The Thackery T. Lambshead Cabinet of Curiosities
(co-edited with my wife, Ann).
It will also feature over 100 full-color illustrations, paintings, and other images, about 70 percent of it provided by John and the rest by a variety of creators. Abrams is exhibiting a humbling amount of trust in both John and myself in letting us work together directly to create the look-and-feel, but it's also very important to the final product to do so. The images are not just going to be eye candy, but fully integrated into the narrative for the most part—in some areas will replace narrative.
One simple example, without giving too much away, would be that our approach to exemplifying certain kinds of plot structures will not take the form of simple line drawings, as found in other writing books. But there will also be much more intricate ways in which image supports text and vice versa, as well. And, in the exercises section, the use of full-page paintings and photographs will help to show in concrete terms different approaches to writing imaginative fiction.
With regards to the text in general, I will be interested in making clear areas where writers of non-realistic fiction may require different approaches or patterns of thought and also what areas share commonalities with the writing of any kind of fiction. I am also interested in applying the idea of negation—which is to say, for any given "problem" in fiction there are usually multiple solutions and it is not useful to provide single or binary ideas on most subjects. In the section of the book on world-building, negation will play a huge role, for example, given that there are so many different thoughts on this subject, most all of them legitimate in a certain context. (Some of the larger sections or chapters will include beginnings, writing, rewriting, the bleeding edge, and writing exercises.)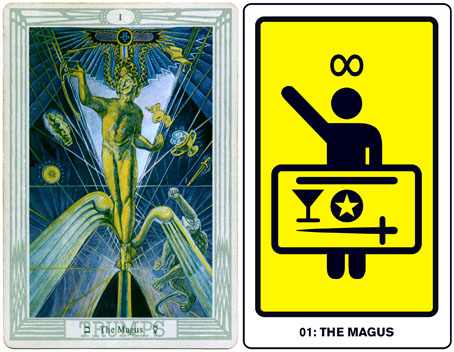 Throughout, the approach will emphasize the importance of both playfulness and pragmatism, so that Shared Worlds/Single Vision can energize and motivate while also containing the practical, nuts-and-bolts information needed to improve as a writer. I will lso deconstruct and dissect certain aspects of my own work to demonstrate key concepts.
Aimed at creatives at the aspiring and intermediate levels, with some more advanced content, Shared Worlds/Single Vision will also include a comprehensive appendix of resources, as well as a section on the Shared Worlds teen writing camp (although the book is not specifically for teens, some of the camp's processes are of use to all writers).
Finally, the book will also feature sidebar essays by the following, or exclusive interviews (as noted):
—Iconic fantasist Neil Gaiman

—National Book Award finalist Paolo Bacigalupi, author of The Windup Girl

—NYT Bestseller George RR Martin
(HBO series Game of Thrones; interview)
—NYT Bestselling author Karen Joy Fowler

—Diana Gill, editor-in-chief of HarperVoyager
—Karin Lowachee, author of the critically acclaimed The Gaslight Dogs
and Warchild

—NYT Bestseller Lev Grossman, author of The Magicians: A Novel

—Crawford Award winner Karen Lord, author of Redemption in Indigo: a novel

—Michael Moorcock
, among England's greatest living novelists
—Liza Trombi, editor-in-chief of Locus Magazine
—Nick Mamatas, author of the cult classic Move Under Ground

—Anthologist and Hugo Award-winning editor of Weird Tales, Ann VanderMeer
—National Book Foundation "5 Under 35" award recipient Charles Yu, author of the critically acclaimed How to Live Safely in a Science Fictional Universe: A Novel
That is an incomplete list, and there are several surprises in store regarding the content for this book that I can't reveal now, but rest assured it will be an absolutely stunning work of art in addition to its value as a book on craft for writers.
(I should also note my two advisers on the text side will be my wife Ann and Matthew Cheney, both of whom will serve to test material and to perform the role of devil's advocate.)